Engaging in D.C.
 Are you planning to visit D.C. and your Congressional representatives?
* The MSU Federal Relations team is not currently facilitating in-person advocacy opportunities for faculty and students at this time. This pause is due to the unique public health concerns of the COVID19 pandemic, along with significantly increased security and limited access for all visitors to the U.S. Capitol in the wake of the violent insurrection on January 6th, 2021. However, we continue to monitor the security and public health situation at the U.S. Capitol complex - along with other federal agencies of interest - and will work with MSU faculty and students to engage the federal government through other means, including via remote/virtual platforms. *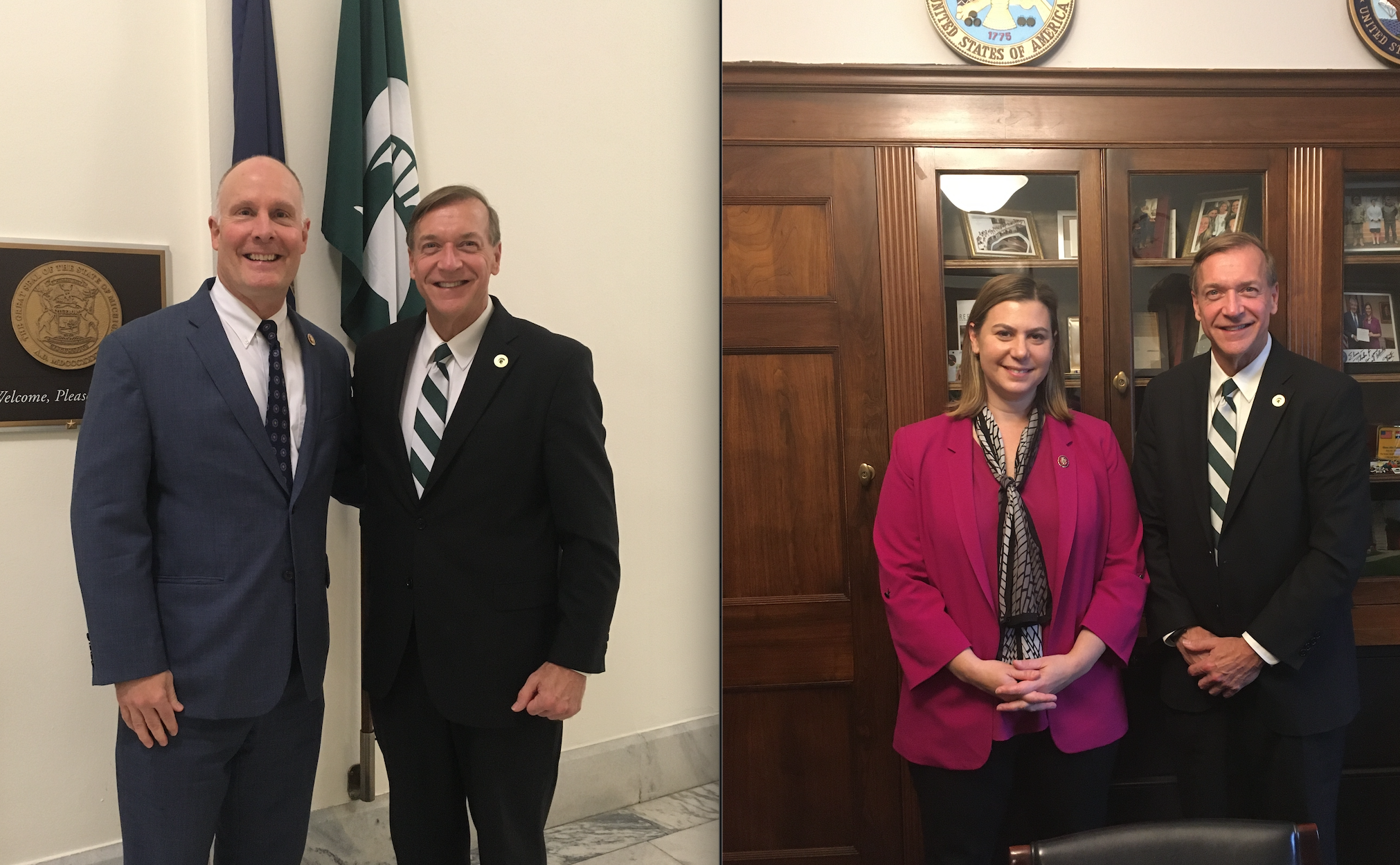 MSU President Samuel L. Stanley Jr., M.D. spent the day on Capitol Hill. Pictured with                                                                      U.S Representative John Moolenar and U.S Representative Elissa Slotkin

The MSU Federal Relations is team is available to advise and help guide your engagement with policymakers in Washington, D.C. Whether you are visiting D.C. for the first time or an advocacy veteran, we encourage you to call on us as a trusted institutional resource as you plan and strategize an effective method for approaching federal lawmakers and Executive branch officials. In addition to our primary role of representing the priorities of the university in our nation's capital, we can assist you in crafting messages, assessing the political landscape, and facilitating engagements that are critical to supporting your goals and MSU's broader strategic advocacy agenda. Wherever feasible, we seek to promote a seamlessly aligned message that is critical to furthering the overall interests of the university, faculty, students, and research enterprise.